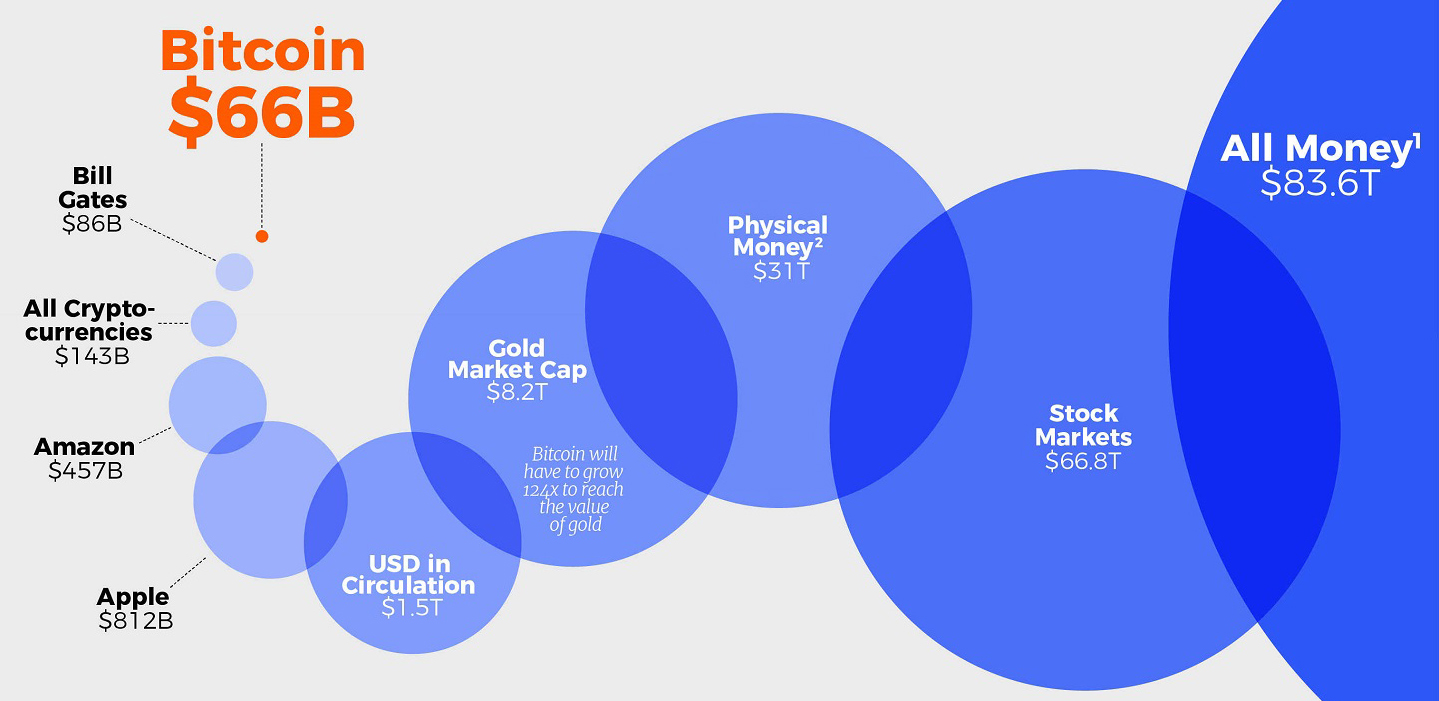 The Swiss-based *bank of central bankers*, The Bank for International Settlements declare cryptocurrencies have no intrinsic worth and are useless as a form of exchange. They entail exorbitant transaction costs. They are very slow. Together they have turned into an ecological nightmare. They are not backed by the assets and revenues stream of an established state. Most can be rendered worthless by fraud or digital manipulation. They are essentially ponzi schemes that masquerade as citizen currencies beyond government control. Harsh words? Perhaps, or as Mandy Rice-Davies once famously said *Well, they would say that, wouldn't they?*
            Consider this. The so-called Millennials (persons born between 1982–2004) number about 96 million in the USA & UK, and are set to save or inherit US$1 trillion each year for the next ten years. One of their common mantras is *we hate Banksters*. With that in mind, even if they divert a small fraction of that money towards Cryptocurrencies this would catapult BTC (Bitcoin) beyond the US$1 million threshold.
            Another key indicator to look out for: Are Wall Street and The City diverting analysts and resources towards Cryptocurrencies? Yes they are, which means BTC will eventually be treated as a serious asset class. Charts & technicals point to great rewards. Intriguingly, Cryptocurrencies are a non-correlated asset class. This can provide a valuable diversification component to any portfolio especially for higher net worth investors.
            Cryptocurrencies are very much an integral part of AngloSverige's palette for growth & implementing our Charity Funding projects. However, our aim is not solely to accrue & store wealth. The goal is to provide funding to implement our passions once released from the shackles of the day to day treadmill. We will help you do that providing your aims & objectives are pure.
Interesting Crypto Topics
1. Cryptocurrency for Beginners
Access through subscription only
2. Put together your first ever mining rig
Access through subscription only
3. Investing in Cryptocurrencies
Access through subscription only
4. Best Cryptocurrency Wallets
Access through subscription only
5. Cryptocurrency Trading Software
Access through subscription only
6. Best ways to exit Cryptocurrencies
Access through subscription only